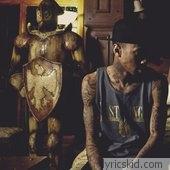 Michael Stevenson (born November 19, 1989 in Compton, California), better known by his stage name Tyga, is an American hip hop artist signed to Lil Wayne's Young Money Entertainment and Decaydance. He is the cousin of Travis McCoy, lead vocalist of the group Gym Class Heroes. In 2006 he released his first mixtape, Young on Probation, and released his debut studio album, No Introduction, in 2008. He has since released a further mixtapes, with the latest being Well Done 3, released in the summer of 2012…
Read more about Tyga
Our database have 126 song lyrics of Tyga. These lyrics are listed in alphabetical order and properties of their songwriters.
DJ Felli Fel ft. Ne-Yo, Tyga & Wiz Khalifa "" Reason To Hate
- Source: Nah Right
I'm rolln wit da 18 yo"¦.
100-Word Review: Tyga's 'Hotel California'
- Source: The Smocking Section
As one of the most popular West Coast rappers out, Tyga attempts to leverage that coastal love on Hotel California "" but only gets so far.