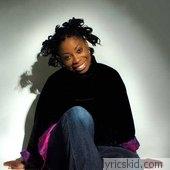 Tasmin Archer is an English soul/pop/rock singer, known for her soulful voice. Her first record, Great Expectations, spawned the smash hit, "Sleeping Satellite," a philosophical number about the moon landings, which reached number one in the United Kingdom. Subsequent singles and albums were less successful. Tasmin Archer was born on 3 August 1963 in Bradford. She first worked as a sewing machine operator, but after studying secretarial skills she became a clerk at Bradford Magistrates' Court. At the same time she joined a group called 'Dignity' as a backing vocalist. She went to work at a recording studio called 'Flexible Response', and subsequently formed the group 'The Archers' with John Hughes and John Beck. They were signed by EMI in 1990, and recorded their song Sleeping Satellite for them in 1992. In 1996, feeling she was becoming a commodity and not liking the business side of her music career, she stopped recording. Tasmin herself claims that she suffered from writer's block for many years. However, she did not let this stop her from expressing her creativity in other ways, and she began painting and moulding clay in her time away from the spotlight. Starting from 2000, she and her musician partner, John Hughes, have been working on a new album, which initially was going to be titled Non Linear, although in a recent newsletter she announced the title will be On. Several demo-versions of the songs from this album were available for free from the Official web site. People were encouraged to leave feedback on the site's forum. It is intended that On will be released in September '06 on Tasmin's own label, Quiverdisc, and that it will be preceded by a single, Effect Is Monotony.
Read more about Tasmin Archer
Our database have 15 song lyrics of Tasmin Archer. These lyrics are listed in alphabetical order and properties of their songwriters.