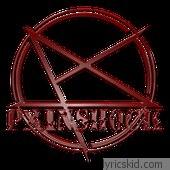 Painshock was born in Kankaanpää, Finland in the spring of 2007. They have to this date released two demo CD's, "Who's Laughing Now?" in 2008 and "God-forsaken Lives" in 2010.
Read more about Painshock
Our database have 17 song lyrics of Painshock. These lyrics are listed in alphabetical order and properties of their songwriters.