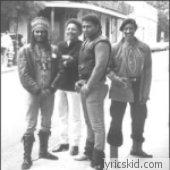 As a founding member of The Meters and Neville Brothers , New Orleans vocalist and keyboardist Art Neville helped immeasurably to shape the contemporary New Orleans funk sound. Neville's first band, the Hawketts, tasted local success in 1954 with the carnival perennial "Mardi Gras Mambo" on Chess.
Read more about Hawketts
Our database have 1 song lyrics of Hawketts. These lyrics are listed in alphabetical order and properties of their songwriters.